How To Properly Store Your Motorcycle for the Winter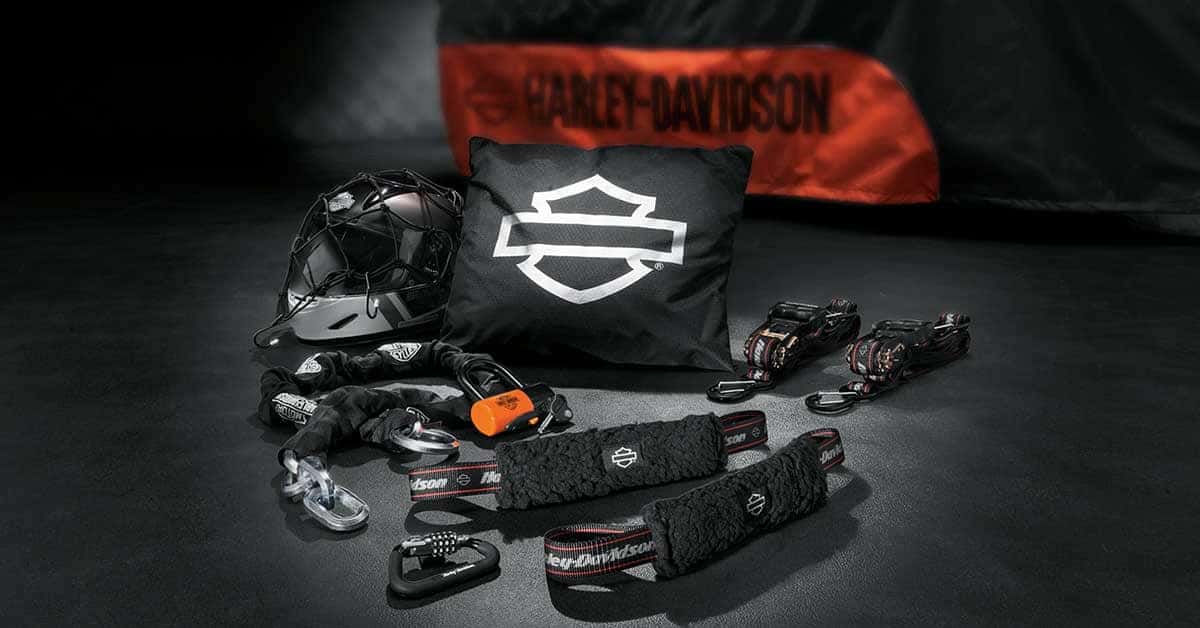 Storing your motorcycle for the winter is an important step in maintaining your bike so it's good to go when riding season comes around.
Here are five important steps to properly storing your motorcycle.
Top off the fuel and fluids
Take your bike for a ride and before you return to store it, top off the fuel. Adding fuel stabilizer is also a good tip to keep your gas from deteriorating and causing further damage to the fuel system. Follow the instructions on the stabilizer to make sure you are using it properly.
While you're at it, be sure to top off or replace your coolant, brake, and clutch fluids.
Related: Store Your Bike With High Octane Harley-Davidson in a Climate-Controlled Environment
Change the oil and filter
Old oil can cause damage to some engine parts. Changing your oil before storage can help keep your engine running nicely.
Fill the tires with air
Fill the tires to the maximum pressure for storage.
Give it a good cleaning and waxing
Cleaning your bike before storage will help keep the paint in good shape. Long term exposure to wet spots or dead bugs can damage the finish. Waxing your bike will also keep moisture out and corrosion away.
Use a trickle charger like a Battery Tender
Battery Tender is the brand name of a trickle charger. Batteries lose small amounts of their charge over time. Lead-acid batteries not only lose charge over time but if not charged, will lose capacity. A trickle charger will send a small "trickle" charge to ideally charge at the same rate that your battery loses charge. This is too small to re-charge a low or dead battery, but enough to maintain a charge. When the battery is full, it stops charging to prevent over-charge. If you plan on not using your battery for an extended time, a trickle charger is a garage must-have.
Let the professionals store it
Letting the professionals handle storing your motorcycle is a great, worry-free choice. Storing your bike with High Octane Harley-Davidson has several benefits, including a climate-controlled, insured storage facility! Space is limited so speak to your service advisor early to reserve your Harley-Davidson motorcycle's storage space.